Using Open Browser Window in Dreamweaver
Dreamweaver Open Browser Window
is a very useful feature in the Behaviours panel that allows you to open a small Window similar to a popup and display another html page or an image.
Open Browser Window is ideal for using in galleries or product pages. When a user clicks on a thumbnail of an image or product, a Window opens with a bigger preview of the image or product description. You can also click on text to activate the Open Browser Window.
The Parameters of Dreamweaver Open Browser Window can be adjusted to create any size Window, with or without scrolls.
Example:
Click on the thumbnail below.

Preview
Instructions:
Step 1
: Select the thumbnail image or text and from the main menu
'Window > Behaviours'.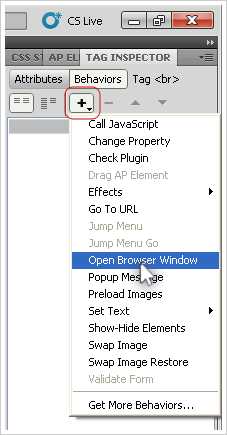 Step 2
: In the Behaviours panel click on the
'+'
sign to select
'Open Browser Window'
from the drop-down.
Step 3
: In the
'Open Browser Window'
Dialog box that appears, enter the image name or html name of the file by browsing to the location on your local drive.
Enter the size and width of the Window you wish to open. The remaining fields are optional.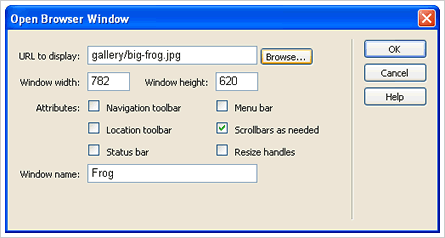 Step 4
: Click
'OK'.
Step 5
: Select the image again and open the
'Properties box'
. Here type
'#'
in the link filed as shown below. This makes the cursor turn into a hand icon when a user hovers over the image or text indicating that the thumbnail or text is active.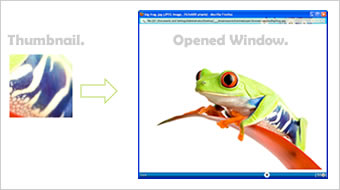 Click here to learn how to create Links in Dreamweaver
.
---